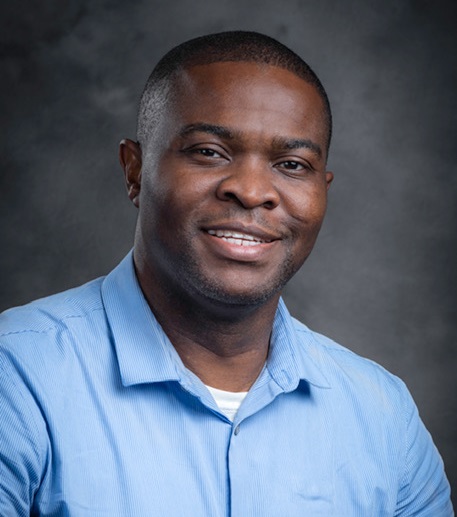 Dr. Gerald Igboanusi (Dr. "G")
LIMHP, LMHP, LPC, NCC
President & Clinical Supervisor
Am I the right therapist for you? I would say that finding the right therapist is based on the "goodness of fit model"- whether my approach to therapy and personality are the right fit for you. So let me share a little more about myself, so you can decide if we would work well together. Most clients describe me as authentic, friendly, non-judgmental, and down-to-earth. I enjoy what I do and find the conversations with my clients stimulating. You will always get honest feedback from me. One of my values is to practice what I preach. I will not ask you to engage in treatment modalities I have not practiced myself. Health and well-being are the backbone of my personal life practice and are an ongoing pursuit of my growth and learning. Exploring the mind-body connection and various healing modalities within my personal and professional life has provided me with an in-depth understanding of the interplay between physical, emotional, mental, and spiritual health and happiness.
Eduction, Certifications and Licenses
Work with Gerald
Phone: 402.953.4240
Email: gerald@prosightful.org
Education
Bachelor of Arts in Communication – Saint Norbert College, De Pere, WI

Master of Divinity – Mount Angel, OR

Master of Science in Community Mental Health Counseling – Creighton University, Omaha, NE

Doctor of Education – Creighton University, Omaha, NE
Licenses
       State of Nebraska
Licensed Independent Mental Health Practitioner (# 3031)

Licensed Mental Health Practitioner (# 5312)

Professional Counselor (#2515)
Board Certifications
       National Board for Certified Counselors
National Certified Counselor (#: 983944)
Teaching Experience
        Creighton University
Adjunct Assistant Professor, Dept of Education, School Counseling and Preventive Mental Health Program
MembershipsTeaching Experience
American Counseling Association (ACA)

American College Counseling Association  (ACCA)

Military Officers Association of America (MOAA)
Advanced Training
United States Army Chaplain Basic Officer Leadership Course

United States Army Family Life Counseling Integration Course

United States Army Applied Suicide Skill Intervention Training

United States Army Applied Suicide Skill Intervention Training for Trainers (T4T)

Treatment of Trauma and PTSD

Solution Focused Brief Counseling

Facilitating Open Couple Communication, Understanding and Study (FOCCUS)